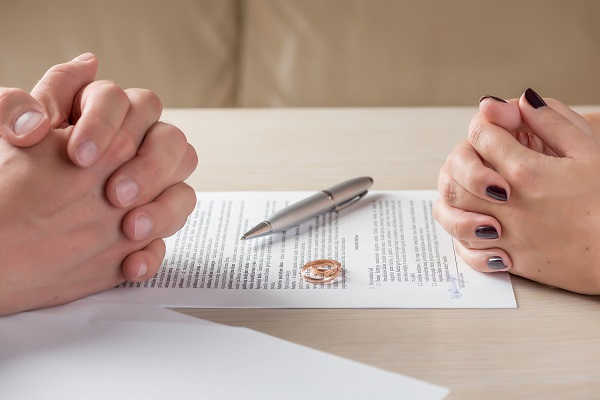 Family-related legal issues are resolved by a family lawyer. At the Reno law firm of attorney Thomas C. Bradley, family law matters are treated with the respect and compassion they deserve. We understand this may be a difficult time for you and your family. Mr. Bradley wants to help you get to the other side of it with the best possible results.
A Level Head and Experienced Guidance When You Need It Most
Legal matters involving spouses and family members can be very difficult for the people involved. Because he has been handling family law cases for many years, Mr. Bradley knows and understands the emotions involved very well. He knows it can make a big difference to his clients to have an experienced advocate on their side. We hope you'll take a moment to read a few of their stories and reviews. Mr. Bradley provides a calm, level-headed approach to achieving the best possible outcomes in your case.
Mr. Bradley offers various family law services, with a focus in all matters related to:
Divorce. The dissolution of a marriage can quickly become complicated based on property division and other assets. Child custody, child support and alimony are other factors that may be present in your divorce.
Prenuptial agreements. A prenuptial agreement is a smart way to plan for divorce, even though you are planning to stay with your spouse forever. Planning for the unforeseen and unanticipated means you can avoid complicated legal battles and disagreements over assets and debts in the event divorce should arise, no matter how remote the possibility is at the outset of the marriage.
Mr. Bradley has more than two decades of experience practicing family law, and more than three decades in law overall. Rest assured your case will be in skilled hands when you choose our law firm. Furthermore, you get the benefit of one-on-one attention from our lawyer. Your case is never handed off to a paralegal or another lawyer. Mr. Bradley resolves all claims at our law firm personally.
Why You Need a Family Lawyer
Each person's situation is unique. In general, these are just a few of the benefits you may get by hiring our family lawyer:
Ensure agreements are enforceable
Ensure your interests are protected
Know your rights
Know whether you are truly getting a fair deal
Prevent regrets in the years ahead
When you choose Mr. Bradley, you are choosing an attorney who focuses solely on family law. Even when it seems as though you and the other party are amicably in agreement – in an uncontested divorce, for example – it's a good idea to hire an attorney who is looking out for you. Mr. Bradley knows all the nuances of local and state laws and rules as they relate to divorce, prenuptial agreements and other family law issues. He knows how to navigate the courts and how to obtain the best possible results for you.
Experienced, Skilled Family Law Representation in Reno
Thomas C. Bradley is an experienced family law and divorce attorney serving Reno, Sparks and all of the surrounding region of Nevada. If you are trying to navigate an issue like divorce or the creation of a prenuptial agreement, Mr. Bradley knows the sensitive nature of such situations. He'll be there every step of the way, formulating how to resolve the matter efficiently and effectively. To arrange a consultation, please call our law firm at 775-323-5178.